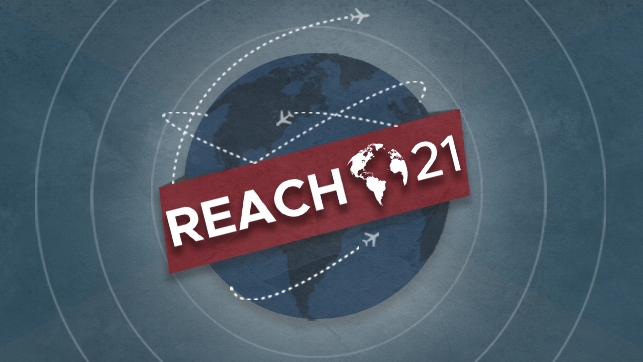 Every Sunday, from 10/03/2021 to 10/17/2021
,
9:00 AM - 12:30 AM
Location: Castleton Community Church, 5925 E 91st Street, Indianapolis, IN US 46250
REACH is our annual spotlight event where we showcase God's passion for all nations and our role in spreading the gospel to the ends of the earth. REACH serves to remind us of the mission and glorious privilege we have of declaring God's glory among the nations.
This year, REACH21 will be 3 Sundays with two Guest Speakers, Pastor Nate Irwin and George Chavanikamannil (Good News For India), teaching on the call for all believers to make disciples of all nations.
Questions? Luke Jones