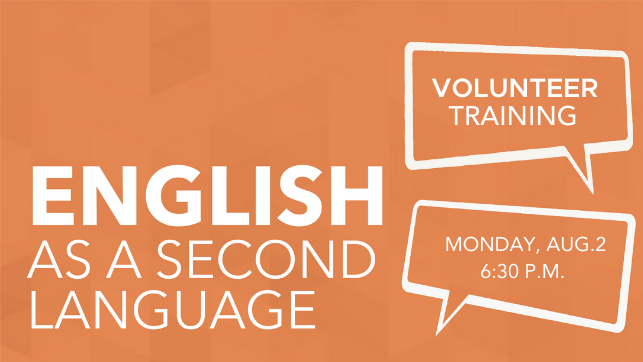 Monday, August 02, 2021
,
6:30 PM - 8:30 PM
Anyone interested in volunteering for the ESL ministry are encouraged to attend the Volunteer Training on Monday, Aug. 2 at 6:30 p.m. The ESL ministry is a unique opportunity to meet and engage with people from around the world!
Learn More about the ESL Ministry.
Questions? Jeff Johnson