Local Outreach
Castleton Community Church Local Outreach exists to lead our community to know and trust Jesus through giving of our resources and time to meet the physical and spiritual needs of of our neighbors.

Local Outreach Partners

Life Centers

Indianapolis Theological Seminary

Unite Indy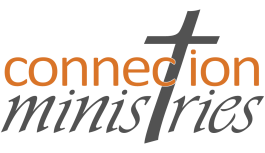 Connection Ministries
Local Outreach

Ministries

ESL Ministry: English As a Second Language is one way Castleton serves the people of Indianapolis while also bringing the truth of the Gospel. Each Fall and Spring, ESL classes are hosted for a low cost to those interested in beginning or growing in their English. Find upcoming classes

Week of Wonder: Week of Wonder is our annual week of fun for kids aged 4yrs-old through 6th grade! Like a traditional VBS, our Week of Wonder is a fun and safe place for kids to learn about Jesus. The week is filled with songs, lessons, skits, crafts, games, and snack, all designed to teach the children about the Gospel. Each year, through a different theme, the kids learn about God's saving work through Jesus' death on the cross. Week of Wonder usually happens the first week of June.

Community Cookout: Our annual Community Cookout is our opportunity to bless the community through a fun, family-friendly evening of free food, bounce house and slide, dunk tank, and raffle. This is a great way for us to meet members of our community and being building gospel-relationships with them. The Community Cookout usually takes place in June.

Castleton Community Pantry & Library: During the 2020 pandemic, we began a ministry to provide basic needs to those directly in our community through a on-site pantry. Our community pantry is regularly stocked to meet a few basic needs of those in our community who need it most. If you know anyone in need, we encourage you to check out the pantry today! If you have questions about the pantry, please contact Eric Swanson.